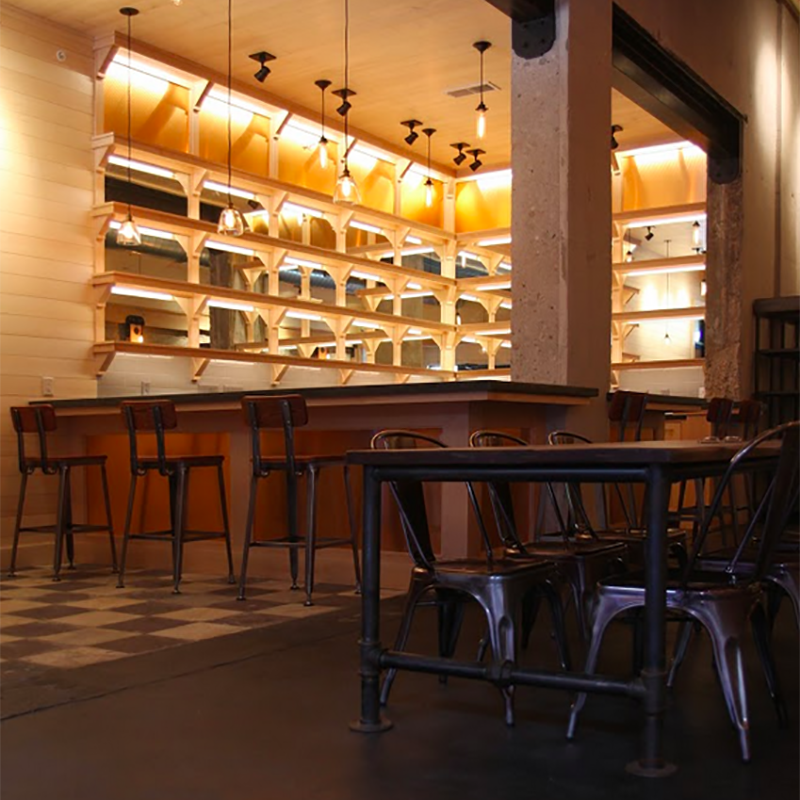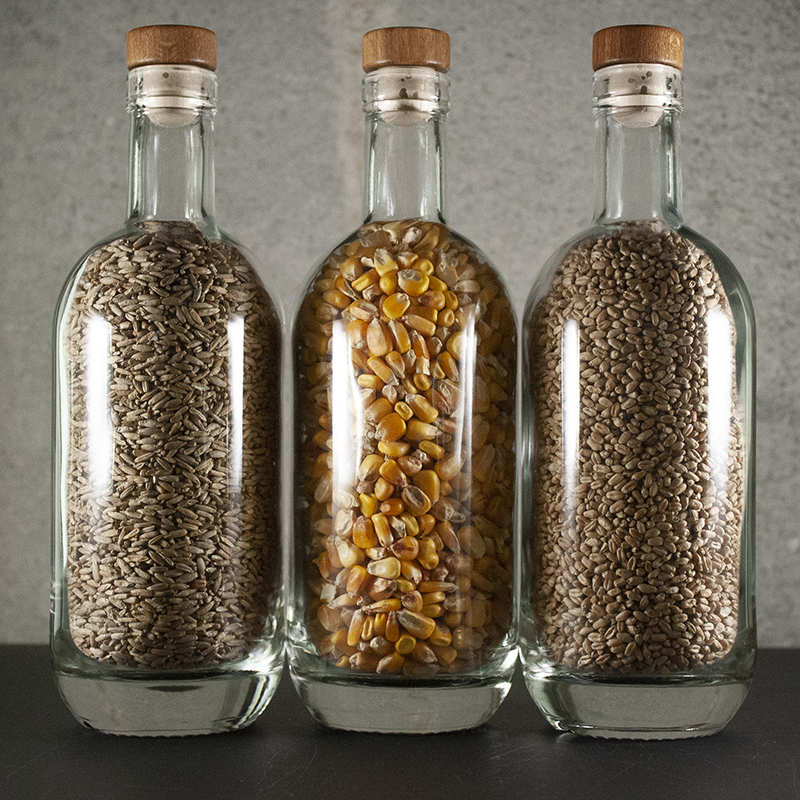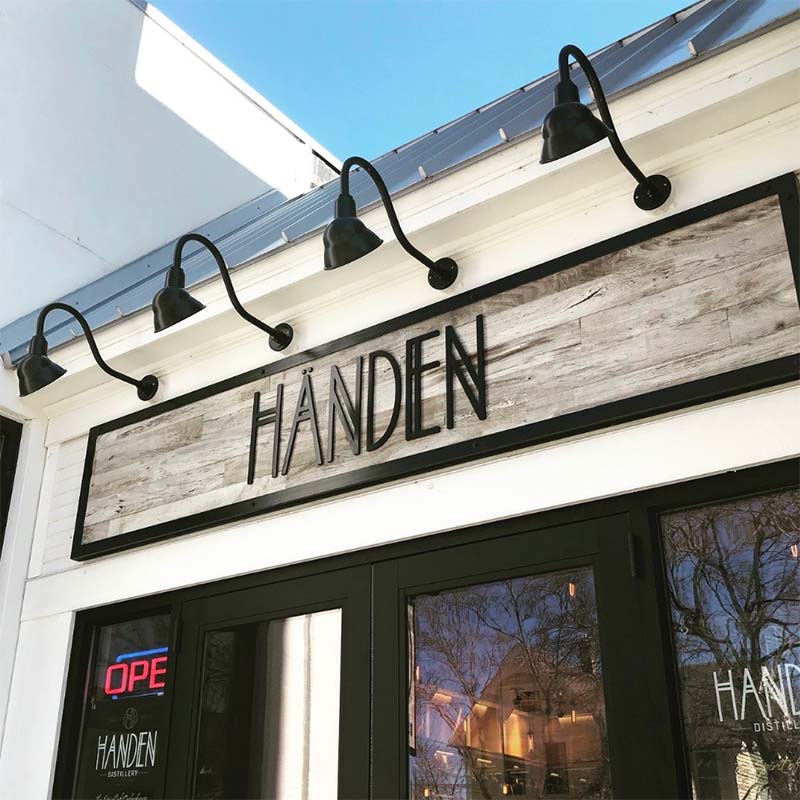 We're now open Wednesday - Sunday!
Stop in today for a cocktail or for a bottle of our award winning spirits!



Handen is a word for hands in German and other Northern European languages.  It is a nod to the Northern European influence on Wisconsin and more specifically to the Germanic influence on the development of Cedarburg.  More importantly it signifies our focus on hand crafting the spirits we provide to you.  It serves as a constant reminder that many hands will be responsible for our success and that our ultimate success lies in your hands – the hands of our customer.
Take a look at some of our amazing products
Handen vodka is distilled from potatoes, accounting for its bright and floral aroma.  Multiple distillations and judicious cuts lead to a palate that is smooth and completely without burn.  When tasting, notice how it coats the tongue with a luscious mouthfeel.  The taste is clean with a pleasant sweetness on the finish as it warms.
Bronze Winner, 2019 American Distilling Institute
Silver Winner, 2019 Denver International Spirits Competition
Available in 750ml bottles – 80 Proof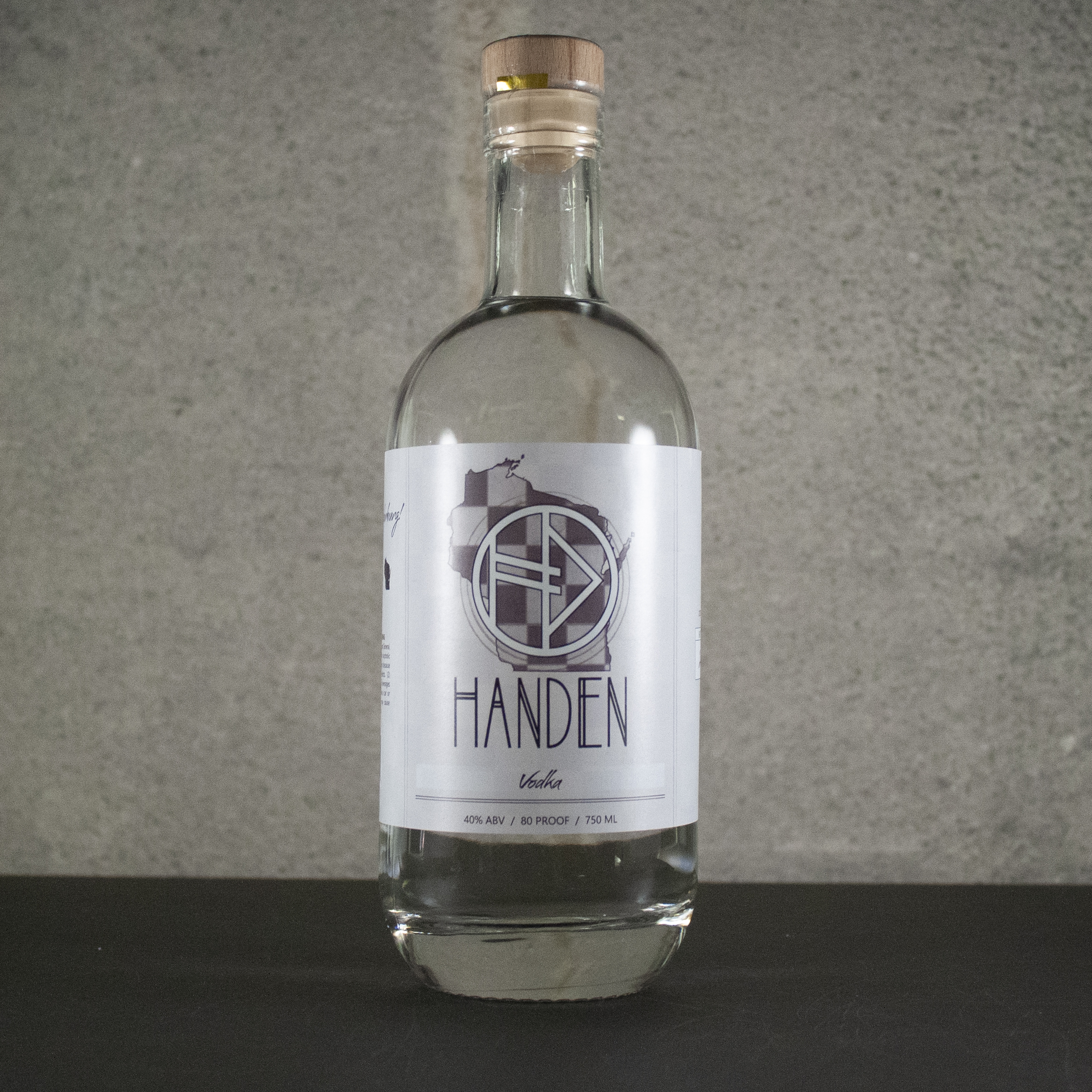 It may seem odd, but barrels of the same size from the same cooperage with the same char filled with the same mash bill and aged in the same location can yield varying results. It has to do with the science of wood/whiskey interaction. Some barrels just naturally produce an amazing whiskey – one with characteristics that are unique – an effortless balance of aromas, flavors and mouthfeel. How does one find these? One must sample many barrels and have the palate and experience to identify the barrel of whiskey good enough to be bottled as a single barrel. A good single barrel showcases the palate of a Head Distiller. Finding these barrels does not occur often, but when it does, we offer it at cask strength – allowing you to share the experience of our discovery. Each Handen Single Barrel pick is an outstanding whiskey – superbly nuanced, multi-layered with flavor and aromas, possessing an incredible mouthfeel, and always bottled at cask strength.
Gold Winner, 2019 American Distilling Institute.
Available in 750ml bottles – Proof Varies – Cask Strength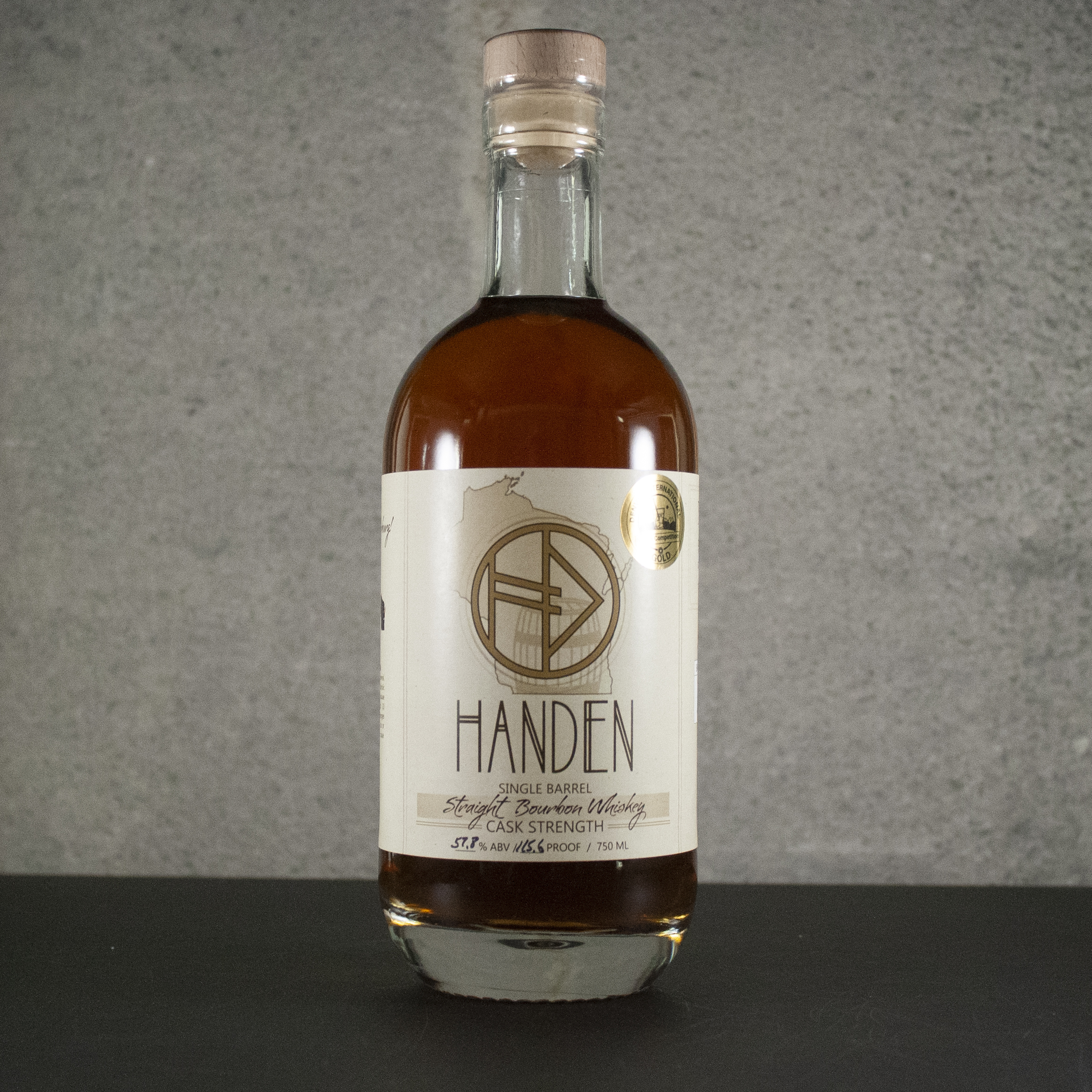 PORT BARREL FINISHED BOURBON
We hand select bourbon barrels specifically to finish in used Port barrels from Portugal.  Timing is very important on this blend.  The Port barrels must be newly drained and must arrive from overseas still wet, which allows our bourbon to finish evenly.  It produces a whiskey with a dark fruit aroma, a complex palate consisting of cinnamon and plum and an end with pleasant sweetness, and a hint of traditional Port on the long-lasting spicy finish.  Cask strength, exceptional taste profile, and only available when the right Port barrels come around.
Available in 750ml bottles – Proof varies – Cask Strength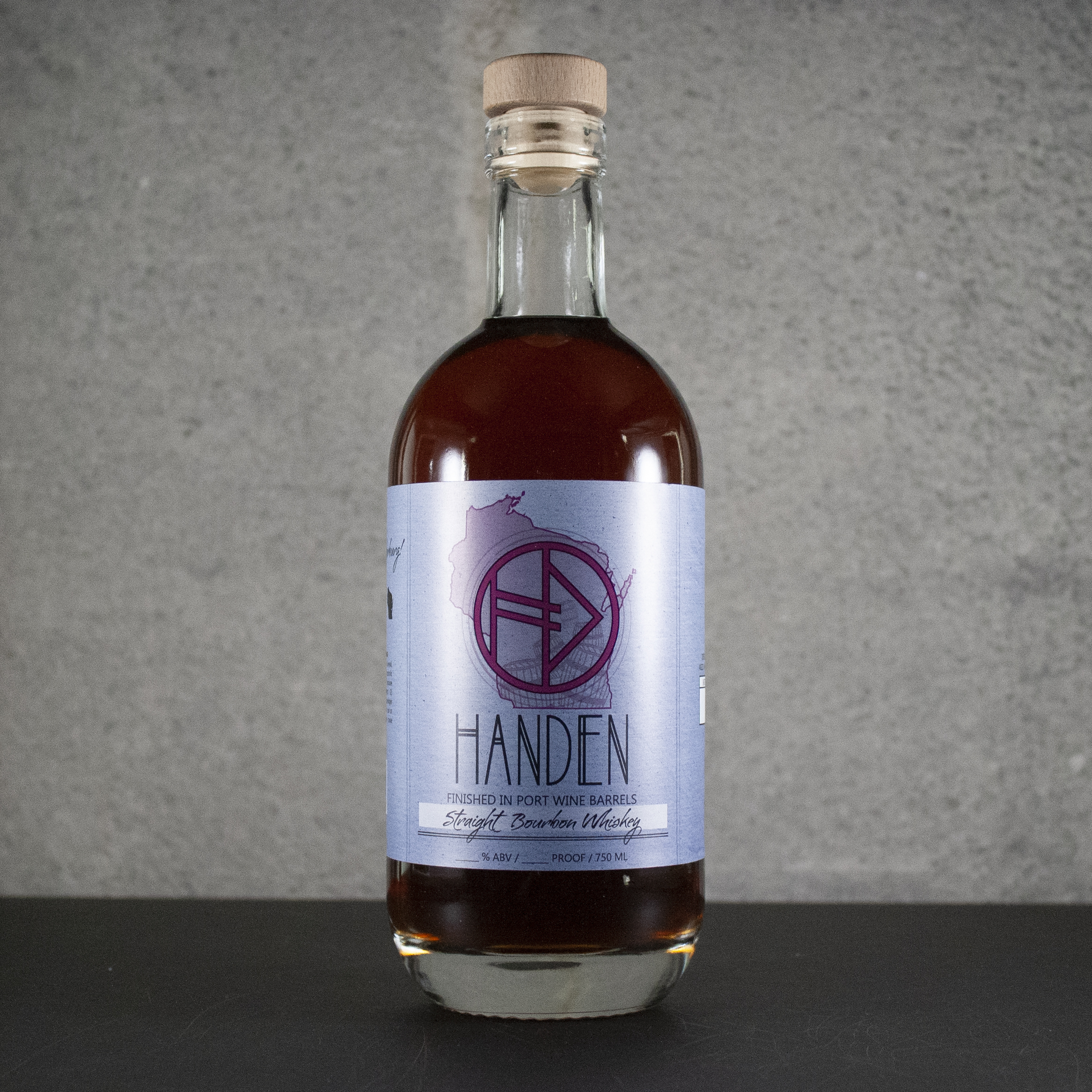 Tank Line Original Gin is not your traditional pine needle dominated gin.  Juniper serves as the base to support our unique citrus and floral botanical blend.  Exceptionally smooth and beautifully balanced – our botanicals meld together.  The overall spirit taste profile, not an individual botanical component, shines through.  Enjoy in a cocktail, or on its own – neat or on the rocks.  This is a game-changing Gin.
Silver Winner, 2019 American Distilling Institute
Silver Winner, 2019 Denver International Spirits Competition
Gold Winner, 2019 "The Fifty Best" Gin
Available in 750ml bottles – 88 Proof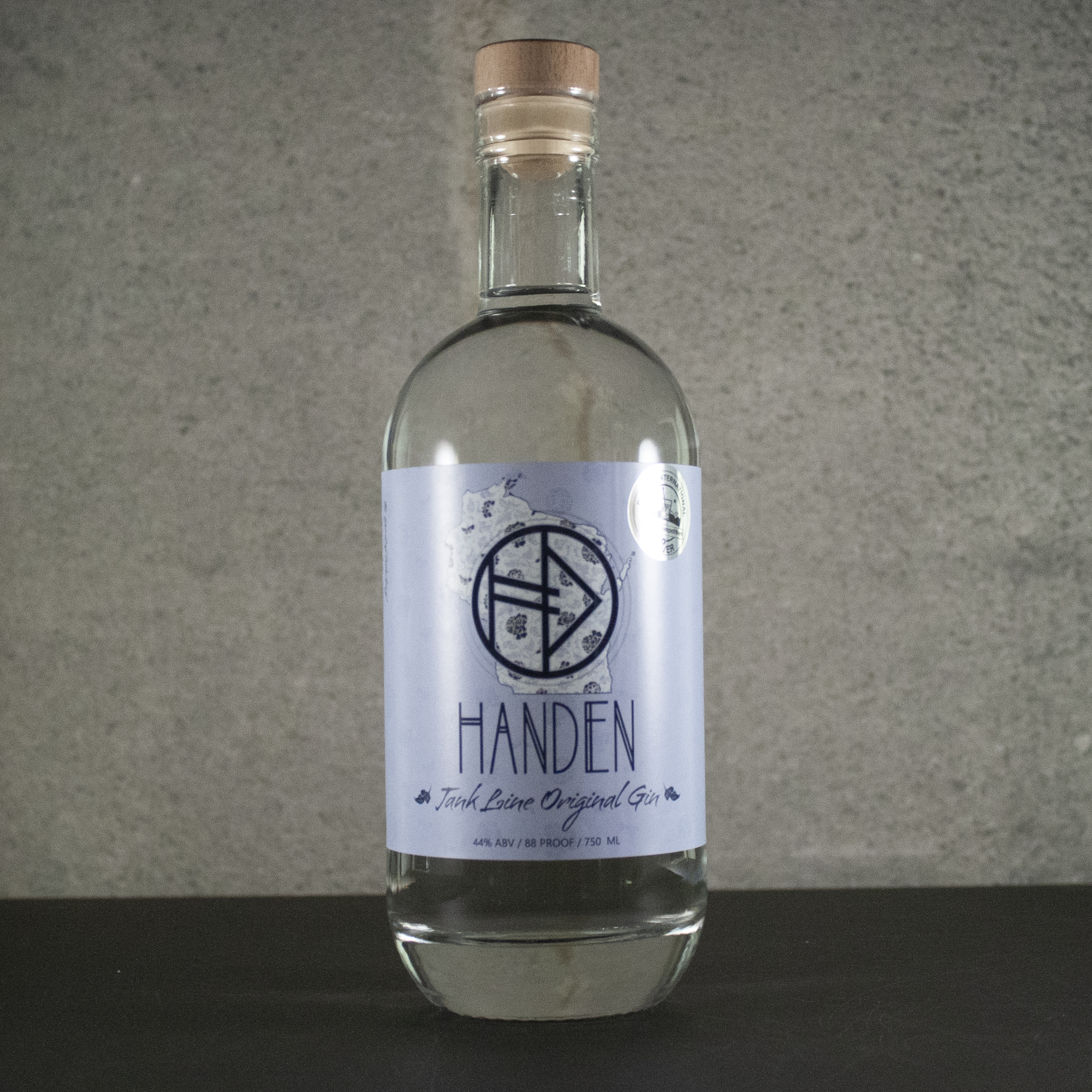 At Handen we pride ourselves on using specific barrels to elevate our spirits.  Our gin is no exception.  Handen Barrel Aged Gin pushes our Original Gin further into its comfort zone.  Our Original Tank Line Gin takes a rest in spent whiskey barrels which results in a mouth-watering transformation.  The BA Gin pushes vanilla, orange peel and tangerine forward, but maintains the original botanical balance – perhaps muted a bit.  Exceptionally smooth (just like our Original Gin), and very versatile, this chameleon of a Gin can be enjoyed in a classic G&T, over ice, neat or as a substitute for whiskey in a cocktail.
Available in 750ml bottles – 80 Proof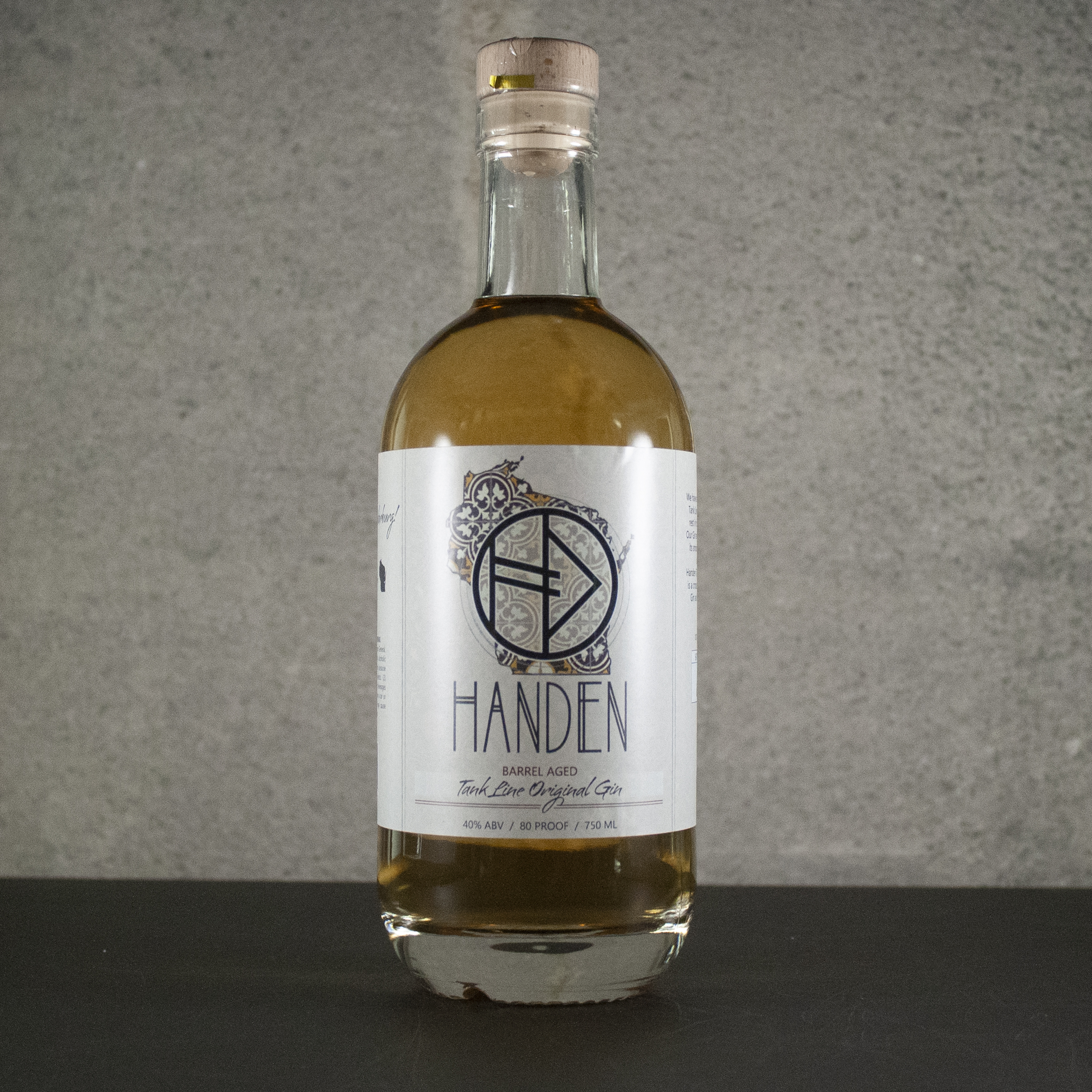 A Blend of Straight Whiskies
Skillful blending is an art.  Fortunately we have a skilled whiskey artist (aka Head Distiller) at Handen. The blender has to understand the components and how their individual profiles and characteristics will relate to each other in order to insure a good blend.  Our blend is comprised of two great whiskies.  Skillfully blended, we end up with a whiskey that is copper in appearance with an aroma of green apple and caramel.  The overall palate is medium bodied, with a sweetness that falls right in the center of your tongue.  Taste starts out with toffee and honey, followed by a touch of mild smoke.  Notes of baking spices and vanilla appear on the finish, with an overall smooth profile.  Mill Race, Handen's first whiskey.
Silver Winner, 2019 American Distilling Institute
Silver Winner, 2019 Denver International Spirits Competition
Available in 375ml and 750ml bottles – 86 Proof